If you want to maximize the profits of your business, you don't just have to pay attention to the marketing or the product. A lot of the costs of products can be associated with logistics and warehousing. The simple process of taking the products from the suppliers to the consumers can cost billions of dollars each year.
Having an effective system is necessary in order to ensure that you are able to cut down the costs associated with the logistics and warehousing of your products. Whether you are situated in Sydney or anywhere else, you can easily follow these tips in order to ensure that you are effectively cutting down costs while improving efficiency.
One of the major ways in which you can improve your warehouse in Sydney is by adding storage options that give you space instead of taking up more space. For this reason, many warehouses make use of pallet racking systems that allow for effective utilization of vertical space. Their narrow size also makes a dramatic difference in the overall workability of the warehouse. The best part is that you can find different pallet racking systems for various products.
For example: If you're handling products from the automotive industry, you can easily find a lot of tyre storage systems. These don't take up a lot of space and ensure that you don't have piles of tyres just lying around. With different types of pallet racking systems, shelves and storage options, you can easily ensure that you have the best storage options.
Now adding pallet rackings can improve the storage options available and allow you to capitalize on the storage space available but if you need to add more space, you will have to install mezzanine flooring into your warehouse. Mezzanine flooring is also known as a raised storage platform and can be used to maximize the space available. Many warehouses have one or even two mezzanine floors that they can use for storage as well as work stations.
This is one of the most inexpensive ways to do this because they add more space to the warehouse. Space issues can be one of the major reasons why a person decides to move to a new commercial property but it is not always an affordable decision. By maximizing the current space you have available, you can still prolong the move. In some cases, the additional space introduced by the mezzanine floors can be just what the warehouse needs in order to bump up the productivity and reduce logistic costs with ease.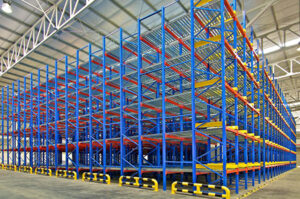 3. Protection of inventory
Loss of inventory products as well as theft can contribute to lost profits. In fact, billions of dollars are lost each year because of inventory theft as well as misplaced items. This can happen in even the best warehouses that make use of pallet racking systems and mezzanine floors. In most cases, this is because of poor inventory systems in place, which need to be revised as soon as possible. Missing a product or two might not appear as a big loss but over the years, this little bit can add up to become a major loss.
One of the best ways to optimize your inventory is by ensuring that you are making use of inventory software as well as following proper protocols. Inventory logs that showcase the time as well as the user ids of people who last accessed them are necessary to create better accountability. It is also a good idea to have an inventory software system that your staff is well trained to handle.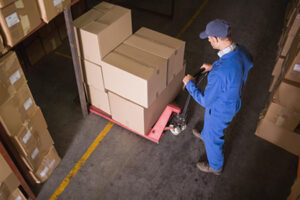 One of the best ways in which you can save time as well as speed up inventory is with the help of automation of labour. There are many tasks that are performed manually, which can be sped up with an enhanced system. From automating inventory checks to inventory retrieval, processing and more, you can introduce automation to the benefit of your workers.
Lengthy and time consuming procedures such as inventory checks can be sped up with automation software. This saves you hours of long work and also reduces any chances for errors. Moreover, when used in conjunction with other things such as a pallet racking system and mezzanine flooring, you can easily ensure that you are able to speed up logistics and warehousing drastically.
5. Saving costs in amenities
When looking to improve the warehouse, many people often aim to get brand new things because they will have a longer life. On the other hand, new containers, pallet rackings and mezzanine flooring can also translate into higher costs. A major way that you can minimize the costs is by ensuring that you make use of recycled materials.
Recycled mezzanine flooring, containers and more not only cost less but they also are just as durable as the brand new ones. It should be noted that you shouldn't always opt for recycled materials but in some cases such as mezzanine flooring, you can really reduce cost and save money in the long run. This, then, also makes shouldering the costs of the brand new items a bit more bearable.
6. Having multi-functional space
One of the best ways in which you can improve the logistics and the warehousing functions of your space is by having a multi-functional space. Again, this can be done with the help of mezzanine flooring which can easily be customized according to your wants and needs. Moreover, there are plenty of different options because mezzanine flooring can be fitted with bathroom fixtures, fixtures for a kitchen, air conditioning and more.
Whether you want to create a lunch room for your employees, a work station, an office space or more, you can easily do so with mezzanine flooring. Having a multi-functional space like this will also make a marked improvement in the overall productivity of your office space as it is more likely to speed up workflow and prevent any wastage of time.